---
Upcoming Events and News at Mount Olivet UMC
Weekly Bible Study
Men's Bible Study resumes this Monday September 15th with part one of the video series MEASURE OF A MAN with Gene Getz. Please join us Monday evenings from 7:00 to 8:30 PM in room A as we go through this valuable series and learn what the Bible says about being men of God. Workbooks are optional and no registration is required – just show up.
Posted September 14, 2014
---
Missions Opportunities
The first day Mount Olivet will be packing bags for Food for Thought will be this Thursday the 18th at 10:00 AM. Join us at our new location, off Airport Rd. Just travel past the NC Aquarium, through the gates to the airport, and the metal building is on the left.  Look for the Food for Thought sign! Thank you, Janice O'Neal, Coordinator
Posted September 14, 2014
---
Calling all adults, youth and children!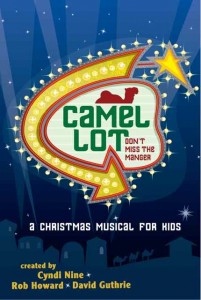 Christmas Musical and Drama, Camel Lot, will be practicing along with Olivet Kids Music on Sundays from 4:00 -5:00 PM. There are speaking roles available for all age groups. Come and be a part of this year's celebration!
Posted September 7, 2014
---
Cottage Meetings With Pastor John
Pastor, John Check, has a great idea for meeting and getting to know our Mount Olivet congregation. We are scheduling a series of "cottage meetings" on upcoming Tuesdays and Thursdays of each week both in the morning and in the evening. We encourage everyone to either agree to host one of these cottage meetings or to participate. These meetings are get-togethers of about 8 to 12 adults in someone's home that allow the opportunity to let John know who we are and to discuss matters related to our Church. Please contact Aletia in the church office if you are interested in hosting one or participating in a cottage meeting. We look forward to your participation. Chris Seawell, Staff Pastor Parish Relations Committee Chair.
Posted August 24, 2014
---
Missions Opportunities
The Mobile Food Bank will meet each third Wednesday from 1:30 – 4:00 pm at Manteo Baptist Church Parking Lot. All are welcome to come and lend a helping hand. For more information, contact Bob & Angela Noffsinger at 252-473-3814 or abnoffsinger@embarqmail.com.
  Posted August 10, 2014
---
Preschool Openings
Applications Accepted! Mount Olivet United Methodist Church Preschool, Afterschool and Seasonal Summer Day Camp Programs Currently have openings for the upcoming 2014-2015 School Year. For more information please contact Shon Lee at 252-216-5380 or 473-2089 extension 26. Applications can be picked up in the church office from 9-5 Mon- Fri.
Posted August 10, 2014
---