---
Upcoming Events and News at Mount Olivet UMC
Last Night of Revival at Mount Olivet –

TONIGHT
Guest speaker: Jamie Smith, Discipleship & Youth Pastor at Liberty Christian Fellowship
Special music: Liberty Christian Fellowship praise band
Posted October 29, 2014
---
Trunk or Treat is this Friday!
Bring Bags of Candy
Come to church at 3:00 to help set up
Pop Popcorn
Make Cotton Candy
Make Sandwiches
Come with a Smile at 5:30 to help direct guests
Room for 3 more Trunks – call Tina
Help clean up at 7:00pm
Posted October 26, 2014

---
October is pastor appreciation month
The month of October is Pastor Appreciation Month and we are honored to have
Rev. John Check as our pastor here at Mount Olivet United Methodist Church.
The Staff Pastor Parish Relations Committee will serve refreshments immediately
following the early service and before Sunday School on Sunday, November 2, 2014
in the gathering area immediately behind the sanctuary so we can thank our Pastor
for his service.  We encourage everyone to show their appreciation, love and support
for Pastor John by attending this informal event.
Posted October 26, 2014
---
 Music Ministries
CHRISTMAS CANTATA REHEARSALS are on Wednesdays from 7:00 – 7:45 PM.  All who love to
sing are welcome to join us for our Christmas Cantata
The First Noel – Celebrating the Birthday of a King.
For more information contact the music minister
HANDBELL REHEARSALS have started up again.
Join us Thursday evenings at 7:00pm. See you there!
Posted October 12, 2014
---
Mission Oppertunities
Mount Olivet will be packing bags for Food for Thought this Thursday the 16th at 10:00 AM. Join us at our new location, off Airport Rd. Just travel past the NC Aquarium, through the gates to the airport, and the metal building is on the left.  Look for the Food for Thought sign! Thank you, Janice O'Neal, Coordinator.
The Roanoke Island Food Pantry thanks everyone for the response for hearty soups! Please consider adding to our supply of boxed cereal.  Also, our supply of gently used kids' books is low; if you have any to share it would be appreciated! Thank you for your continued support!
The Mobile Food Bank will meet each third Wednesday from 1:30 – 4:00 pm at Manteo Baptist Church Parking Lot. All are welcome to come and lend a helping hand. For more information, contact Bob & Angela Noffsinger at 252-473-3814 or abnoffsinger@embarqmail.com.
Posted October 12, 2014
---
Church Cookbooks for sale!
Want a great gift idea? Church cookbooks are available for $18 and make a perfect gift or even a special treat for you. Stop by the church office or contact a member of the Nannie Midgett Circle today.
Posted September 21, 2014
---
Calling all adults, youth and children!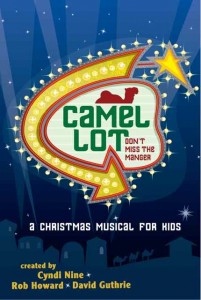 Christmas Musical and Drama, Camel Lot, will be practicing along with Olivet Kids Music on Sundays from 4:00 -5:00 PM. There are speaking roles available for all age groups. Come and be a part of this year's celebration!
Posted September 7, 2014
---